Digital Hypertext Essay [December 2012]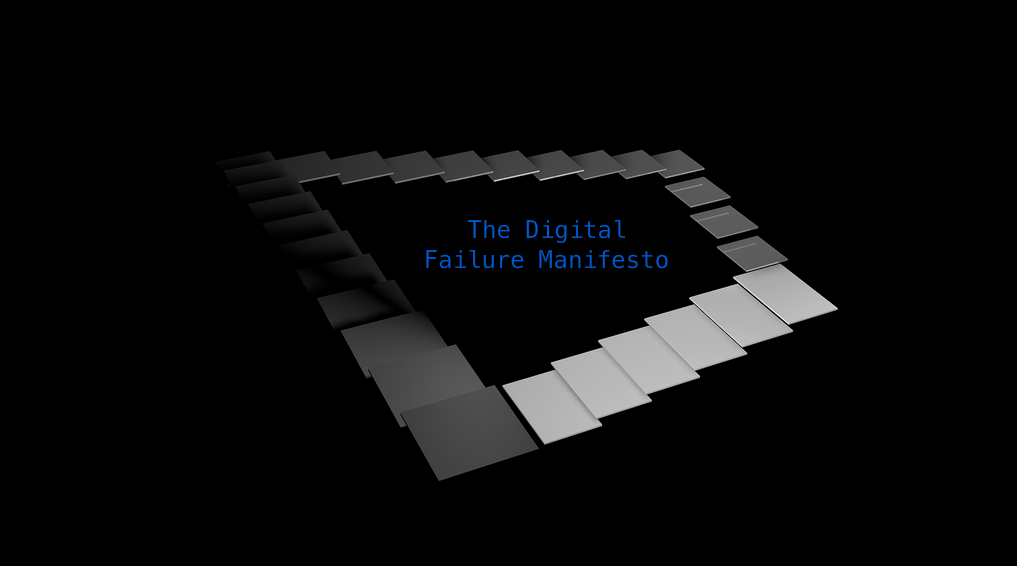 The Digital Failure Manifesto is a series of commands regarding the writing of digital literary criticism. Each command suggests a general guideline to consider when embarking on digital literary criticism. These commands were born both out of my failed attempt at projects that were intended to rethink literary criticism, and out of my failure to imagine new ways to criticize digitally innovative literatures.  I have yet to encounter many literary scholars who have successfully, without gimmick, criticized a piece of digital literature using the rules and tools of that literature, and so I was compelled to write a set of guidelines that may help scholars like myself to think through these road blocks.
Click the screenshot above to enter the project. Once in the project, click "The Digital Failure Manifesto" title for an expanded artist statement. And yes, I wrote this in Flash. So you might not be able to actually access it any day now.