There's something I really love about the last day of a year. It's such an interesting moment where I feel I can look backward and forward in equal measure, remembering the year that passed, imagining the year to come. This year I am particularly grateful for this last day because I am beyond ready to say goodbye to 2017.
Last New Year's Eve, I was in a midnight yoga class and I set my intention for 2017. To rise (in all its variations). Rise to the occasion. Rise up. It was the year of the fire rooster. I guess I should have known that deciding I would rise to the occasion in 2017 would mean there would be some seriously hard occasions ahead. And there were.
I spent weeks on the east coast marching in protest of so many new executive orders and violations of our rights and our humanity. It was winter and it was cold and I was so, so deeply angry. I arrived back to LA mid-February to a terrible living situation that kept me out of my home for almost three months. I slept on the floor of an empty apartment with no heat during that time, and I was tested in ways I've never been tested before. I continued to protest and to try to make my community safer for everyone in it. I worked on my dissertation, found a weekly schedule that structured my life effectively. I traveled a lot, like, too much, mostly for academic conferences. My car was broken into and I later got into a terrible wreck. My bike was stolen. It felt like 2017 was trying to take my home, my transport, my sense of self, and every last ounce of energy I had. It did. But I made it to this, the final day, and I am still here. Most of the year I wore a pin that read, Still I rise. And I did. And I do.
As always, I like to make small photo essays of my year. Here's a photo from each protest, because 2017 really was just one giant protest.
And every bed I slept in.
Every place I visited and lived in: my hometown in Colorado, D.C., New York City, Philly, Los Angeles, the Mojave desert, Kauai, Paris, Barcelona, Porto, Lisbon, Tucson, Orlando, and a small mountain town in the Rockies called Redstone that my family and I used to visit when I was a kid.
I saw so many of my friends and the people I love most this year all scattered across the western hemisphere.
I published two manuscripts as Editor-in-Chief of Gold Line Press. 
I ate a lot of good food and celebrated every small joy that I could. I nearly finished my dissertation, had a couple publications, applied to a bunch of jobs, presented at four conferences, taught a semester of honors writing at USC, started writing a novel, read all of Toni Morrison's fiction, rearranged my apartment in a way that made it feel like a true home, and worked so hard to get closer to the person I most want to be.
When I got home to Colorado for the holidays a couple weeks ago, I nearly collapsed at the kitchen table while my mom cooked me dinner and I burst into tears at the relief of being home and safe and cared for. A few days ago, I wasn't really ready to leave the stability and certainty that being in my childhood home with my family offers me, but I'm glad I did because I ended up here, on my favorite plot of earth, on this, the final day of the hardest year.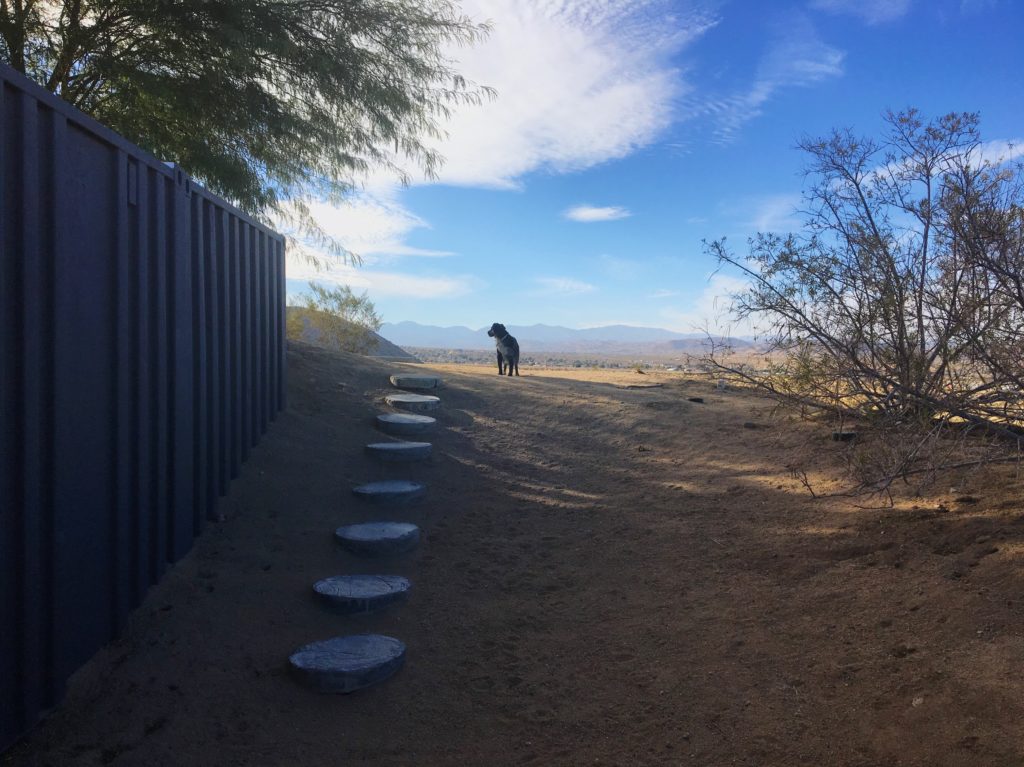 Tomorrow I get to wake up in a new year in my favorite spot. Tomorrow is a full moon. I've started wearing a ring that has everything will be ok engraved on it. There is so much work ahead, but I am excited to face it with all the knowledge this year's challenges have given me. This year I'll be 30. If all goes well, I'll finish my PhD and start a job. In 2018 I see reprieve. Stability. Gentle strength. Sharp intellect & a soft and eager heart. I'm not even going to try and guess what's coming, I'm just going to make sure I'm ready.
*oh and the title of this post is from Audre Lorde's poem "New Year's Day," which you should read.