1. Make time to read whatever I want to read.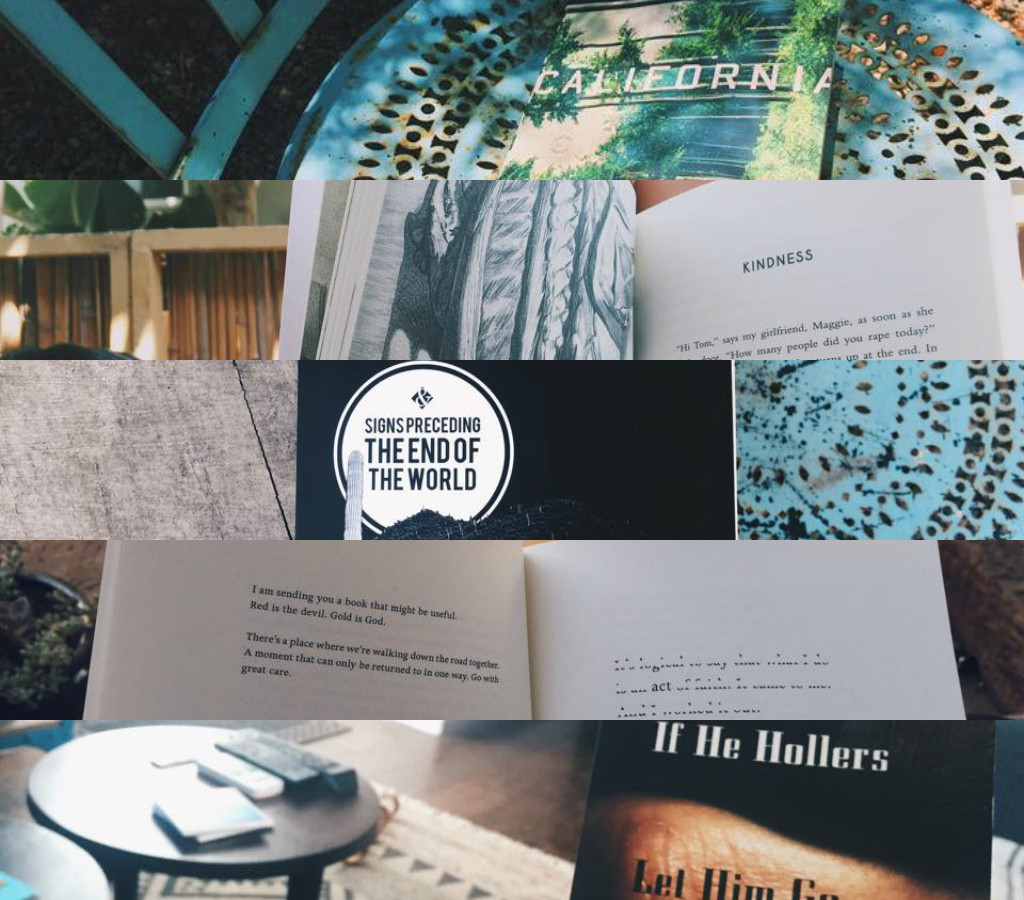 For the first three years of my PhD program (and before that in my Master's program), I only read books not directly related to my coursework, exams, or dissertation during summer, winter, spring, and holiday breaks. But now that I'm post-coursework and (very nearly) post-exams, I am going to make sure I always have time to read whatever I want. I still have 2012's and 2013's "new releases" on my bookshelf, unread. That won't be the case for much longer.
2. Stop being one of those people who won't go to certain parts of LA because they're "too far away."
When I moved to LA three years ago, I promised myself I would never be one of those people who didn't go to the beach or drive across town just because it felt too far away. Unfortunately the reality of gas prices and time constraints set in, and I slowly stopped leaving my neighborhood except on rare occasions when I would venture out to see a particular person or attend a particular event. And I've still obviously got to keep gas prices under consideration, but I've ventured much farther and wider in the past five weeks than I ever used to. Long Beach, Venice, Santa Monica, Malibu, Culver City, West Adams, Hancock Park, Hollywood, Mid-City, East Hollywood, Los Feliz, Silver Lake, Echo Park, Chinatown, Highland Park, South Central, etc etc etc. My very favorite thing about Los Angeles is the neighborhoods. There are a LOT and they are all unique. And I want to be in as many of them as possible as often as possible because 1) hella photography opportunities and 2) fascinating history and new cool shit all the time.
3. No working after 5pm on weekdays or ever on weekends (unless very rare circumstances require it or unless I really want to).
Now that I'm ridiculously close to being ABD, I need to find a way to manage my time that ensures that I get my work done without drowning. Last school year felt like being on a sinking ship, but this summer I worked for approximately 2-6 hours every day and took a day or two off every week or so and I got so. much. done. So I'm going to try and maintain that this semester. I work best when I stay in one space for a predetermined period of time. Fortunately I have good work spaces in my bungalow and in my front yard, but I also have an office on campus and a great coffee shop up the street. Lately I work 11:30-2pm Monday through Wednesday in my office (on the days I don't have student conferences in those time slots), Thursdays in my front yard from noon-2ish, and Fridays at Intelligentsia for a 4-6 hour block of time. Turns out I can do grad school and have a life. Who knew?
4. Go to the beach as often as possible.
This is pretty much a sub promise of promise #2, but the beach in particular is a place I want to visit as much as possible because I know that it heals me in this strange, inexplicable way and I have never not felt grateful to live near it as a kid who grew up landlocked and longing for salted breeze.
5. Do things that scare me.
I know this one is a total cliche. And I do things that scare me all the time. The problem is, I get comfortable doing them, so then they don't count anymore. Like, traveling to a new country alone was one of the scariest things I ever did. And even after I did it once, I never stopped being scared each time I'd do it again. But I've gotten comfortable with that particular fear. I still feel it, but I recognize it and know how to navigate it. So maybe this one should read "do new things that scare me." I've been joking all year about how I want to take a dance class, but I'm terrified. So on Friday night I took a dance class. It was the first part of an event on a rooftop in Hollywood that my friend helped organize as a birthday celebration for Beyonce, complete with 45 minutes of choreographed dance, 45 minutes of yoga, and intermittent entertainment and music. I sucked. It made me so sore the next day. But it was dark and we were under the (barely visible) stars and I felt free.